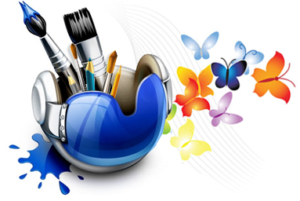 A logo is a emblem of your business and even individuals to aid and promote instant public recognition
Make sure you have a high-impact logo that's dressed to impress.
A logo should not remain the same over a prolonged period of time; it needs to evolve as technology, styles and preferences change.Your company logo is your identity. Logo designing is artwork and therefore requires emotional sensitivity, perceptiveness and deep understanding. The ideal logo design needs to tap into your inner emotions, have visual appeal and be forceful enough to etch itself into your memory
If you are serious about your company, a cheap logo won't help your brand image.
Custom Logo Design
Logo Modification
"Text Logo" design
Business Logo Design
"Creative Idea" Logo design
Stationery
Now that you have a unique and dynamic logo, we can provide stationery (Business Card, Letter Head)